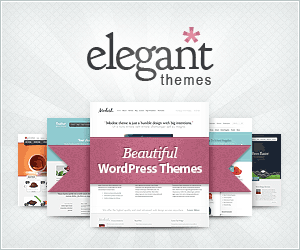 Leadinjection – Create and deploy landing pages in minutes!
Leadinjection is a Wordpress landing page theme built with HTML5, CSS3 and Bootstrap version 3.x. It was designed for professional marketers, business owners and affiliates to launch landing pages within minutes.
Video: Theme Installation and Demo Import
Easy Demo Installations
Launch landing pages easily within minutes. Choose one of our pre-made layouts and import it fast. Leadinjection is really easy to use and easy to customize.
Pre-made layouts:
Lead Modals
One of Leadinjection's most outstanding features is the leadModal, a plugin designed specifically for the Leadinjection theme.
A leadModal is a pop-up window that appears when your potential subscribers click on a link, image, button or text. It can also be set to appear after a designated amount of time or when a visitor is about to leave your site.
Drag & Drop Page Builder – Visual Composer ($34 saved)
Take full control over your site. Build any layout you can imagine with intuitive drag and drop editor. No programming knowledge required. Literally within minutes you can build complex layouts.
Slider Revolution ($19 saved)
Slider Revolution is an innovative, responsive WordPress Slider Plugin that displays your content the beautiful way. Whether it's a Slider, Carousel, Hero Scene or even a whole Front Page, the visual, drag & drop editor will let you tell your own stories in no time!
Redux Admin Panel
Leadinjection has an ultra-powerful Admin Panel, which allows users to customize the theme easily and fast. From there you can easily change theme options, colors, fonts backgrounds and more.
Mega Main Menu ($14 saved)
Awesome responsive menu plugin. Features: icons, sticky, mega dropdowns variations, custom color scheme, fully customizable. You can place any content in dropdowns: links, text, images, widgets and shortcodes.
Click to Call Button
Make it easy for your customers to reach you. When the Click to Call Button option is enabled a customizable button will be added to the mobile view of the website to allow your customers to call you with one simple touch of the button.
800+ Font Icons
Leadinjection gives you scalable vector icons that can instantly be customized. Choose different sizes, select colors, etc. You can use them in your content via shortcode.
Contact Form 7
Contact Form 7 can manage multiple contact forms, plus you can customize the form and the mail contents flexibly with simple markup. The form supports Ajax-powered submitting and more.
WPML & Translation Ready
Translate your website to any language with WPML easily! Use .pot files for a custom translations.
Dedicated Support
We have our own support forum (
https://themeinjection.ticksy.com
) if you have any questions or problem. The theme also comes with lifetime updates and we are trying to keep adding new thing in every update.
Theme Key Features
- Unlimited color via Color Picker! - easy demo install - Visual Composer Drag & Drop Page Builder Plugin included FREE! SAVE $33 - Slider Revolution Premium WordPress Slider Plugin Included SAVE $18 - Powerfull admin panel - Responsive – works great on smartphones, tablets, laptops and even big monitors - Built with Bootstrap 3 - Cool CSS animations with Animate.css - Very easy to customize - Detailed documentation - Translation ready: .mo .pot .po included - XML Sample data + Theme options setting included - Contact Form 7 Supported - Working forms - Pricing table - Testimonials and client carousel - Shortcodes with re-usable components - Widgetized footer section - 600+ Font Awesome Icons - Video support (YouTube & Vimeo)
Start building WordPress Landing Pages in Minutes
What does the package contain?
Documentation Files Wordpress Theme Files Wordpress Demo Data
NOTE: The online samples images belong to their respective owners and are only used for demo purposes.
Updates
25.05.2017 - ver 2.0.5
   - Add: Click to Call Button for Mobile Devices
   - Update: Slider Revolution plugin to Version 5.4.3.1
   - Fixed: minor bug fixes

24.05.2017 - ver 2.0.4
   - Fixed: minor bug fixes

19.05.2017 - ver 2.0.3
   - New: Added new landing page "Insurance" 
   - Update: Redux Framework plugin to Version 3.6.5
   - Modified: Lead Modal Shortcode
   - Modified: Location Maps Shortcode
   - Fixed: minor bug fixes

26.04.2017 - ver 2.0.2
   - Update: Slider Revolution plugin to Version 5.4.3
   - Update: SVG Support plugin Version 2.3.8
   - Add: Excerpt switch to blog options
   - Modified: Feature Icon Text Shortcode
   - Fixed: minor bug fixes

18.04.2017 - ver 2.0.1
    - Fixed: process bars IE10
    - Update: WPBakery Visual Composer plugin to Version 5.1.1
    - Fixed: minor bug fixes
    - Update: SVG Support plugin Version 2.3.7

27.03.2017 - ver 2.0.0
   - Update: WPBakery Visual Composer plugin to Version 5.1
   - Update: Redux Framework plugin to Version 3.6.4
   - Update: Contact Form 7 plugin to Version 4.7
   - Update: Slider Revolution plugin to Version 5.4.1
   - Add: Mega Main Menu plugin Version 2.1.4
   - Add: SVG Support plugin Version 2.3.6
   - Add: Alerts Shortcode
   - Add: Dividers Shortcode
   - Add: Row Styles Options
   - Add: Group List Shortcode
   - Modified: Extend List Shortcode
   - Modified: Extend Accordions Shortcode
   - Modified: Tabs Shortcode
   - Modified: Video Shortcode
   - Modified: Maps Shortcode
   - Modified: Extend Profiles Shortcode
   - Add: Gallery Shortcode
   - Add: Progress Bars Shortcode
   - Add: Portfolio Shortcode
   - Modified: Blog Layout and Sidebars
   - Add: Post Formats Video Post, Quote Post, Gallery Post
   - Add: Post Formats Image Post, Link Post, Audio Post
   - Fixed: minor bug fixes

28.09.2016 - ver 1.1.7
   - Update: WPBakery Visual Composer plugin to Version 4.12.1
   - Update: Redux Framework plugin to Version 3.6.2
   - Update: Contact Form 7 plugin to Version 4.5.1

12.08.2016 - ver 1.1.6
   - New: Added new landing page "SEO Service" 
   - Modified: Icon Shortcode
   - Add: Custom Button Styles
   - Add: Added Page Topbar
   - Add: Added Icons Solid Font (save $39)
   - Fixed: Location map API issue
   - Update: Contact Form 7 plugin to Version 4.5

05.07.2016 - ver 1.1.5
   - New: Added new landing page "eBook" 
   - Update: Slider Revolution plugin to Version 5.2.6
   - Add: Responsive Helpers to short Codes
   - Add: Back to Top Button
   - Modified: plugin loading
   - Modified: improve demo importer
   - Fixed: blog page on-page options
   - Fixed: minor bug fixes

14.06.2016 - ver 1.1.4
   - Update: WPBakery Visual Composer plugin to Version 4.12
   - Update: Slider Revolution plugin to Version 5.2.5.3

09.05.2016 - ver 1.1.3
   - Update: Slider Revolution plugin to Version 5.2.5.1
   - Update: Contact Form 7 plugin to Version 4.4.2
   - Add: Linkedin icon to "person-profile" shortcode
   - Fixed: minor bug fixes

27.04.2016 - ver 1.1.2
   - New: Added new landing page "Medical Services" 
   - Add: Animated "x" icon for the navbar-toggle
   - Add: Font Weight settings to headings shortcode
   - Add: Text Color settings to feature icon shortcode
   - Modified: removed auto <script> tag from raw header and footer output
   - Update: Redux Framework plugin to Version 3.6.0.2
   - Fixed: minor bug fixes

18.04.2016 - ver 1.1.0
   - Update: WPBakery Visual Composer plugin to Version 4.11.2.1
   - Update: Slider Revolution plugin to Version 5.2.5
   - Update: Contact Form 7 plugin to Version 4.4.1
   - Update: Redux Framework plugin to Version 3.6.0
   - Fixed: minor bug fixes

15.03.2016 - ver 1.1.0
   - Update: WPBakery Visual Composer plugin to Version 4.11
   - Update: Slider Revolution plugin to Version 5.2.2
   - Added: block style to buttons shortcode
   - Modified: video shortcode
   - Modified: default plugin loading
   - Modified: minor bug fixes

03.03.2016 - ver 1.0.0
   - initial release