Every band and musician needs to have an effective website. Rock4life is a responsive wordpress theme that perfectly suits your Bands / Musicians website.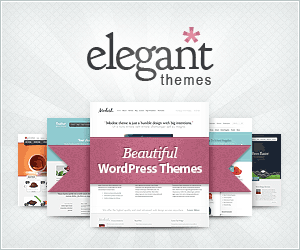 Features
Valid HTML5 CSS3
Responsive Modern and Unique Design
Highly Customizable Page Structure
Amazing Jquery Animations
Custom Shortcodes
Custom Widgets
Custom Post Types
Custom Page Templates
Unlimited Skin Colors
Lots of CSS3 Animations
Super Simple Toast CSS Framework
Html5 audio list
Google Web Font Support
Translation Ready
Flickr Feed Widget
Working contact form
Filterable animated Photo&Video Gallery
Colorbox
Quick and Easy Install
Cross Browser Support
and more…
Credits
JavaScript
CSS
Background patterns
Fonts
Icons
Demo Images
Demo Audio
DEMO IMAGES AND AUDIO FILES ARE NOT INCLUDED IN THE DOWNLOAD
Update History
Version 2.5.7 August 24th, 2016
Updated Google web font settings (Please read the help documentation)
Added theme settings link to the WordPress admin bar

Version 2.5.6 January 4th, 2015
Fixed gallery page display issue on Mac Safari browser 
Updated wookmark and imagesloaded plugins to the latest versions

Version 2.5.5 January 14th, 2016
Fixed tinymce shortcode icons issue

Version 2.5.4 November 9th, 2015
Fixed a number input validation issue on the theme settings

Version 2.5.3 November 6th, 2015
Redesigned and improved the theme settings page

Version 2.5.2 October 27th, 2015
Fixed contact form issue on mobile devices

Version 2.5.1 August 22th, 2015
Fixed PHP4 style constructors issue (Wordpress 4.3)
Removed custom favicon option from theme settings (Supported WordPress 4.3 site icon feature)

Version 2.5 August 10th, 2015
Improved theme settings page design and functionality.
Updated language (.po) file. Theme settings are now translatable.

Version 2.4.1 April 25th, 2015
Fixed some small compatibility issues (Wordpress 4.2)

Version 2.4 ? February 07th 2015
Fixed audio player issue which appeared on WP 4.1

Version 2.3 ? October 21th 2014
Fixed a background image issue on Chrome Version 38.0.2125.104. Edited only style.css file.

Version 2.2 ? May 07th 2014
Fixed some small bugs (WP 3.9)

Version 2.1 ? April 14th 2014
Changed custom post type menu icons (WP 3.8 dashicons)
Added Gallery Shortcode
Fixed theme settings upload button issue 
Removed tabs shortcode

Version 2.0 ? Oct 10th 2013
Added Google Web Font support
Added font size settings

Version 1.9 ? Sept 08th 2013
Added custom icon option to the social icon list 
Improved mobile version usability

Version 1.8 ? August 26th, 2013
Added homepage link to the logo
Added touch friendly scrollbar 
Added default video image to the gallery
Fixed footer link issue
Fixed some other small issues

Version 1.7 – July 27th, 2013
Changed index.php with a standard blog "latest posts" page and added a new custom homepage template 
Fixed hide menu icon issue 
Increased page loading performance
Removed comments slide button 
Updated Help Documentation File

Version 1.6 – June 19th, 2013
Removed Twitter widget 
Fixed audio player preload issue 
Added spam link protection to the contact form

Version 1.5 – June 05th, 2013
Improved homepage Jquery animations
Fixed navigation arrow issue
Added default image to the audio list files

Version 1.4 – May 02th, 2013
Improved Events Page

Version 1.3 – April 25th, 2013
Added Jquery Tabs Shortcode
Improved design for small devices

Version 1.2 – April 16th, 2013
Added event date field to category pages

Version 1.1 – April 12th, 2013
Added custom date field for event posts