View Extensions    Get Extensions Here
Are you seeking great magento theme to make your site look more modern and professional than your rival? Ves Golmart will be a perfect choice. The theme comes with modern, smart & elegant design that help you show up different kind of product at it's best. Besides, it's neat & clean layout helps you to display a large number of product with smart and professional look.
Ves Golmart is built with amazing drag and drop Pages Builder. With the page builder you can easily create your own layouts based pre-made ones. Also, the theme is design with tons of amazing module that support customer shop better such as auto search, ajax cart, deal module with countdown timer, ves faq, ves blog…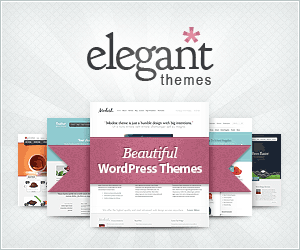 To support you install faster, we bring you Magento Quick Start Package and you can install sample data in single click. If you are magento newbie, you can get this free installation service after purchase as well. Also, this theme is very to use, you can create and configure multi store, multi theme, multi languages at ease. Last but not least, the theme is perfect for supermarket, shopping mall, shopping center and any heavy ecommerce site.
* This theme is compatiable with Magento 1.9.x !!!! * Please give us your review. If you love it !!!!
The theme was based on Fantastic Drag & drop and resizable Magento Pages Builder
Why our customer love Venus Pages Builder
Time & Money Saving
50+ Widget
Drag/ Drop & resizable Page Builder
And so much more feature
Core Features:
The theme comes up with tons of great features, here are just some of theme
Explore Via Docs/Video Guides Powered by Venus Framework 2
What you will have?
Get all modules are used in the demo
All Themes And Skins for Magento 1.9.x
Quickstart package having magento of latest version + datasample +modules +themes. By using this to create a site like 100% demo
PSD
Full Userguides
Template Features
Compatible with Magento 1.8.x and 1.9.x
Support Wide Screen 1170px, 980px
Built In Venus Theme Framework 2 and Bootstrap 3
No Hacking Core Magento Codes
HTML5 and CSS3 Support
Full Responsive Theme
Google Fonts
Eeasy control theme such as skin changer, font-changer, modules – position via Control Panel Module
Easy Use and Easy Customize As great for customwork
Support Add Custom Javascript, Css, Change Background
[NEW]Improved Awesome Font
[New] Off Canvas Menu and SideBars Support , Display Very nice on Handhelds and Easy to customize
[New] Support Multiple Zoom types: Basic Zoom, Inner Zoom, Lens Zoom, Gallery Slider Zoom, Basic Gallery Zoom
[New] Quick Popup Zoom Image In Product Listing
[New] Support Display Sale Label for Listing Products and Product Detail, In Module Carousel
[New] Support SASS Development
[New] Implemented Quickview Feature
[New] Live Theme Edtior to create unlimited Theme Skins Without Coding
[New] Support Adding Custom Css and JS Code In Theme Control Module
[New] Support Css Compression to improve Site performence
[New] Easy install datasample, theme, modules on existed store
[New] Support Google Map And Custom Content On Contact Page
Template support for Jquery Effects.
Valid XHTML and CSS markup
Fully compatible IE8+, Firefox 2+, Firefox 3, Flock 0.7+, Netscape, Safari, Opera 9.5, Chrome. 
Support Ways
Change Logs
August 7, 2015
Update extensions: ves_base, ves_blockbuilder, ves_tabs, ves_layerslider, ves_blog
Update file, fix bug carousel on ajax tab on first load: app/design/frontend/ves_golmart/default/template/ves/tabs/default/owl/ajax-carousel.phtml
Update file, fix bug carousel on ajax tab on first load: app/design/frontend/ves_golmart/default/template/ves/tabs/default/owl/ajax-sub-carousel.phtml
August 20, 2015
Update extensions: ves_base, ves_blockbuilder, ves_tabs, ves_layerslider, ves_blog
Update file, fix bug carousel on ajax tab on first load: app/design/frontend/ves_golmart/default/template/ves/tabs/default/owl/ajax-carousel.phtml
Update file, fix bug carousel on ajax tab on first load: app/design/frontend/ves_golmart/default/template/ves/tabs/default/owl/ajax-sub-carousel.phtml
Updated skin css to fix the shopping cart on mobile
August 27, 2015
Update extensions: ves_base, ves_blockbuilder, ves_tabs, ves_layerslider, ves_blog
Update file, fix bug tab panel icons on chrome, safari, IE: skin/frontend/base/default/ves_tabs/default/floor-panel.js
Fix error of mass install data sample
November 3, 2015
updated quick start of the theme which compatible and modules: ves_blog, ves_layerslider, ves_pagesbuilder, ves_brand which magento 1.9.2.2
November 25, 2015
Change style and layout for header on mobile view
Changed files:


skin/frontend/ves_golmart/default/css/skins/aqua/styles.css
skin/frontend/ves_golmart/default/css/skins/cantaloupe/styles.css
skin/frontend/ves_golmart/default/css/skins/coral/styles.css
skin/frontend/ves_golmart/default/css/skins/corn/styles.css
skin/frontend/ves_golmart/default/css/skins/cornflower/styles.css
skin/frontend/ves_golmart/default/css/skins/green/styles.css
skin/frontend/ves_golmart/default/css/skins/lightsalmon/styles.css
skin/frontend/ves_golmart/default/css/skins/lime/styles.css
skin/frontend/ves_golmart/default/css/skins/mango/styles.css
skin/frontend/ves_golmart/default/css/skins/orange/styles.css
skin/frontend/ves_golmart/default/css/skins/orangered/styles.css
skin/frontend/ves_golmart/default/css/skins/orchid/styles.css
skin/frontend/ves_golmart/default/css/skins/purple/styles.css
skin/frontend/ves_golmart/default/css/skins/rebecca/styles.css
skin/frontend/ves_golmart/default/css/skins/red/styles.css
skin/frontend/ves_golmart/default/css/skins/rico/styles.css
skin/frontend/ves_golmart/default/css/skins/salmon/styles.css
skin/frontend/ves_golmart/default/css/skins/seagreen/styles.css
skin/frontend/ves_golmart/default/css/skins/skin1/styles.css
skin/frontend/ves_golmart/default/css/skins/skin2/styles.css
skin/frontend/ves_golmart/default/css/skins/skyblue/styles.css
skin/frontend/ves_golmart/default/css/skins/slateblue/styles.css
skin/frontend/ves_golmart/default/css/skins/tan/styles.css
skin/frontend/ves_golmart/default/css/skins/teal/styles.css
skin/frontend/ves_golmart/default/css/skins/turquoise/styles.css
skin/frontend/ves_golmart/default/css/skins/violet/styles.css
skin/frontend/ves_golmart/default/css/skins/violetred/styles.css
skin/frontend/ves_golmart/default/css/skins/yellowgreen/styles.css
skin/frontend/ves_golmart/default/css/styles.css
skin/frontend/ves_golmart/default/sass/app/_layout.scss
skin/frontend/ves_golmart/default/sass/magento/_responsive.scss
app/design/frontend/ves_golmart/default/template/common/header/default.phtml
app/design/frontend/ves_golmart/default/template/common/header/default2.phtml
app/design/frontend/ves_golmart/default/template/common/header/default3.phtml
app/design/frontend/ves_golmart/default/template/common/header/default4.phtml

October 31, 2016
Released version compatible with magento 2.0.x and magento 2.1.x